Colloquium with Judith F. Kroll, Ph.D.
August 22, 2020 @ 8:00 am

-

5:00 pm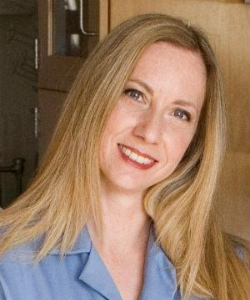 Join the CNLM in this virtual colloquium with professor Judith Kroll, from the department of Language Science here at UCI, where she will present her research on the consequences that bilingualism has on the mind and the brain.

The consequences of bilingualism for the mind and the brain
In the last two decades there has been an upsurge of research on the bilingual mind and brain. Although the world is multilingual, only recently have cognitive and language scientists come to see that the use of two or more languages provides a unique lens to examine the neural plasticity engaged by language experience. But how? Bilinguals proficient in two languages appear to speak with ease in each language and often switch between the two languages, sometimes in the middle of a sentence. In this last period of research we have learned that the two languages are always active, creating a context in which there is mutual influence and the potential for interference. Yet proficient bilinguals rarely make errors of language, suggesting that they have developed exquisite mechanisms of cognitive control. Contrary to the view that bilingualism adds complication to the language system, the new research demonstrates that all languages that are known and used become part of the same language system. A critical insight is that bilingualism provides a tool for examining aspects of the cognitive and neural architecture that are otherwise obscured by the skill associated with native language performance in monolingual speakers. At the same time, recent studies reveal variation in these dynamics as a function of the interactional context in which bilingual speakers find themselves. In this talk I illustrate this approach, consider the consequences that bilingualism holds more generally for cognition and learning, and demonstrate how the observed consequences may be shaped by the opportunities available to use each language.