Part of the mission of the UCI Microbiome Initiative is to support new microbiome research on campus.
The Pilot Project Awards provide in-kind support to analyze microbiome samples. Microbiome Initiative staff will conduct sample preparation and molecular analysis of identified samples. Proposals were reviewed by an ad hoc review committee in consultation with the Faculty Advisory Board.
For more information, visit the Pilot Project Proposal page.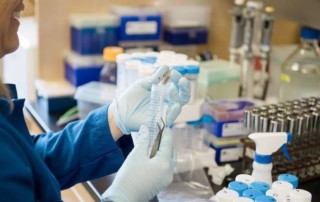 Check out our Pilot Project Proposal page for selection criteria and award details. Investigating the Association Between the Gut Microbial Composition and the Transgenerational Obesity Phenotype in…
Read More